News
4-7 July, the international industrial exhibition INNOPROM was held in Yekaterinburg
08.07.2022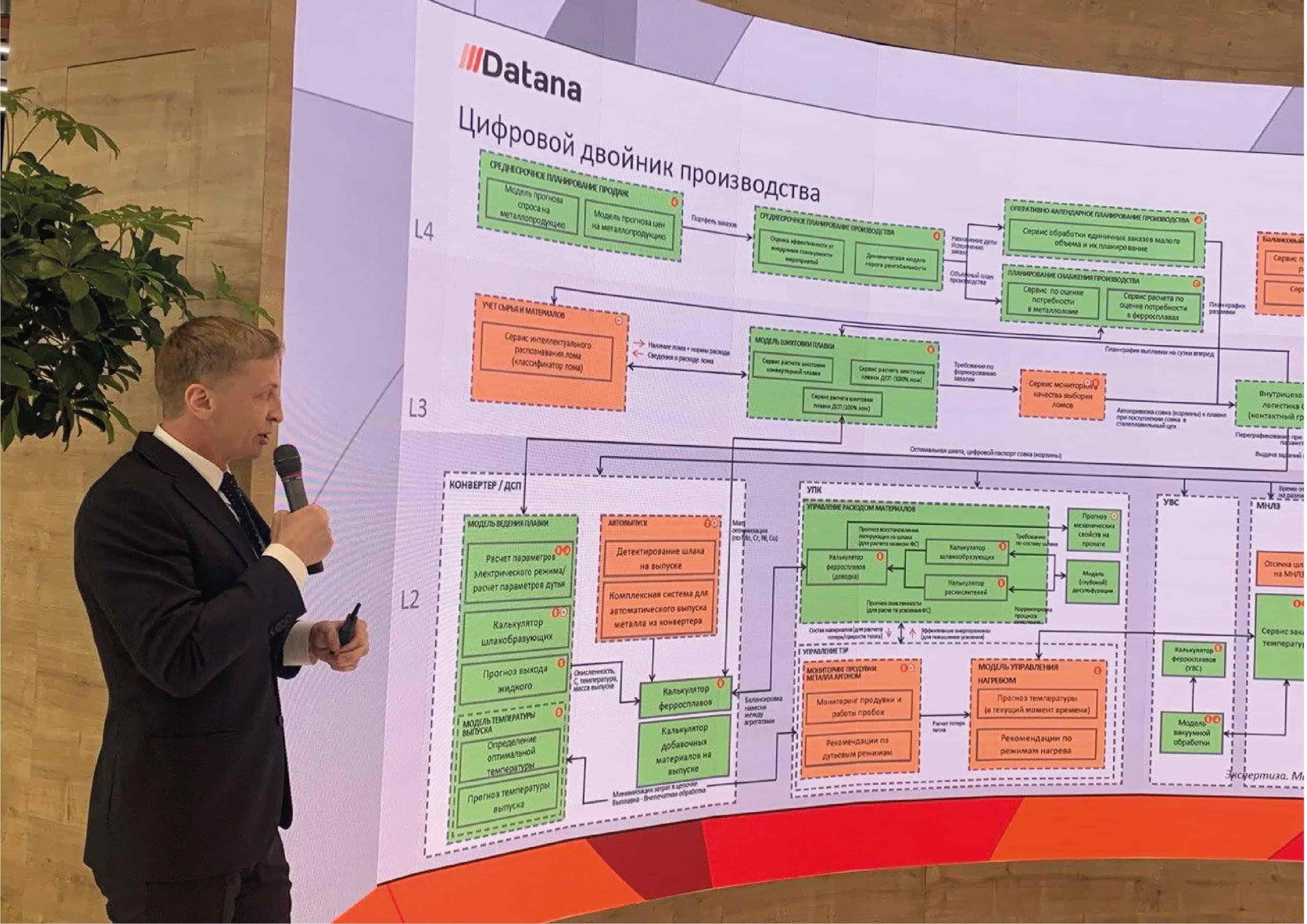 4-7 July, the international industrial exhibition INNOPROM was held in Yekaterinburg.
The main theme of the exhibition was announced as "Industrial transition: from challenges to new opportunities".
More than 600 exhibitors took part in INNOPROM 2022. The exhibition was attended by participants from 51 countries. The total number of visitors was more than 36,000 people.
INNOPROM hosted more than 100 business events dedicated to topical issues of industrial development: digital ecosystems, cybersecurity, transport and logistics. Andrey Zakharov, Product Director of Datana, took part in one of these events, which was organized by TMK and Skolkovo. He spoke about end-to-end digital chains, about the Datana Shopfloor digital plant, which allows you to connect digital advisors already installed at the enterprise to the digital twin circuit. Importantly, the digital factory does not mean abandoning the costs already incurred for their implementation. The solution is easily integrated with the process control system of any units, thanks to existing adapters that implement standard industrial protocols, as well as API.
Despite all the challenges we faced in 2022, INNOPROM has remained a major international platform where the industrial agenda is being formed and new business opportunities are opening up.